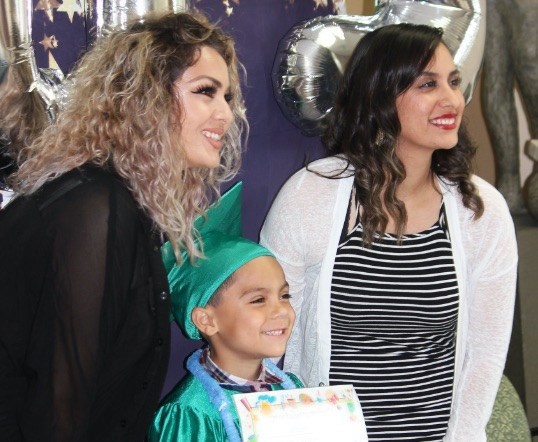 Help Me Grow works to support the healthy growth and development of children by connecting families to the resources they need, when they need them.

Are you a provider looking for additional resources for a child or family? Refer them today.
How does Help Me Grow work?
Call Help Me Grow Central Washington for resources to help with concerns about health, development, behavior, and learning.
Our Family Resource Navigator will listen, provide support, and assess the needs of your child and family.
Help Me Grow can offer free screenings to help provide insight on your child's developmental and behavioral skills.
Our Family Resource Navigator can refer your family to the appropriate local services and supports.
Scheduled follow-ups will occur to inquire about previous referrals given and any additional concerns that your family may have.
Meet our bilingual Family Resource Navigator!
Carina González is a long-time resident of the Yakima Valley. She is welcoming, friendly, and has over six years of experience working with families and caregivers.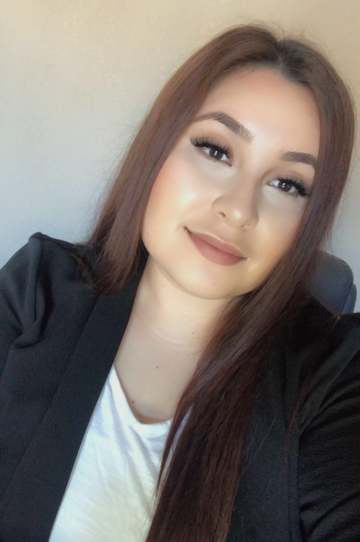 What services and supports can Help Me Grow connect me with?
Assistance with Basic Needs
Meeting your child's basic needs has the potential to make them feel loved and secure. Connect to available services and resources in your community that will help you meet your child's essential health, feeding, developmental, and learning needs.
Childcare
Your child deserves to live an enriching life and can benefit from the long-term impact of high-quality childcare including increased cognitive abilities, improved language development, healthy relationships with peers, and less conflict with caregivers.
Home Visiting
New parents often need assistance when preparing for the birth of a child and caring for them after birth until age five. You can benefit from specially trained professionals who will show you how to get medical, social, educational, and other parenting resources to build a strong network of support for yourself and your child.
Child Development
Children develop in several ways as they grow. It is important that your child's physical, emotional, educational, and social developmental milestones are met in conducive environments.
Health & Wellness
Your wellness matters because everything you do and every emotion you feel is connected to your overall well-being. Equip yourself with resources that can help you prevent a variety of ailments and maintain an optimal level of health.
Preschool & Kindergarten
Early education gives your child the foundation to develop social-emotional skills that support their ability to continuously engage in learning environments, manage their own behaviors, and connect well with others.
Managing Stress & Promoting Mental Health
Raising a child is emotionally demanding – it could lead to you and your child experiencing varying degrees of stress. Learn ways to get the strength and support needed for a sound mind.